Customer service engineer - fulltime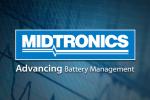 Company profile
Midtronics leads the continuous development of battery management. We cooperate with our stakeholders and build on their business. We work closely with our stakeholders to understand their business, systems and procedures. Together we create the solution - a tailored battery management program. We help provide reliable power storage and improve the battery user's experience. At Midtronics our curiosity and passion drive us to discover and understand our customers' battery related problems. We continue to develop our expertise and technologies to create leading battery management solutions.
Job description
As a customer service engineer your main responsibility is on-site customer testing and validation of new and existing products at Midtronics clients in EMEA region. You will travel up to 30-40%. You also support the service department by analyzing and inspect products to determine source of problem and recommend repair, replacement or other corrective actions as well as coordinate problem solutions with engineering, customer service and other staff to expedite repairs. This includes repairing products and supporting customers by phone.
With your technical knowledge you make an important contribution to the further development of our products. You do that by thinking along with even better solutions and by returning recurring problems to engineering.

Who are you?
Required background & education
Minimal bachelor degree, preferably in electrical engineering or computer science;
Minimal 2 years testing experience;
Ability to create test scripts;
Experience with automotive electrical systems;
Experience with Microsoft Windows based development environment is a plus;
Willingness to travel (30-40%).
Personality
Ability to work in a global team environment and interact with engineers in several locations around the world;
Strong troubleshooting and problem solving skills;
Hands on and proactive mentality;
Excellent communication skills, written and verbal, in English and Dutch;
Enthusiastic, curious and positive mindset.
Midtronics offers:
A challenging job in an international environment;
Working together with motivated and entrepreneurial colleagues;
Plenty of opportunity for personal and professional growth;
A competitive salary.
Locatie
Houten
Opdrachtgever
Midtronics b.v.
Contactpersoon
Meer details
Adres
Hoofdveste 6-8
,
3992 DG Houten
Job Search Agent
Maak een Job Search Agent en ontvang nieuwe vacatures per e-mail.