Marketing executive/ creative designer - 32-40 hrs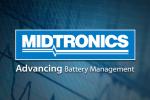 Company profile
Midtronics leads the continuous development of battery management. We cooperate with our stakeholders and build on their business. We work closely with our stakeholders to understand their business, systems and procedures. Together we create the solution - a tailored battery management program. We help provide reliable power storage and improve the battery user's experience. At Midtronics our curiosity and passion drive us to discover and understand our customers' battery related problems. We continue to develop our expertise and technologies to create leading battery management solutions.
Job description
The best way to present the job is to describe a day in the life of a marketing executive/ creative designer. Lisa, your potential colleague, give some insight in her daily activities.
"Your job starts at the coffee machine; it's good to know what's going on in the company. Sales tells you there are some issues convincing a client to invest in a product, so you send them some marketing materials that might help. After, you pop with your fresh coffee into a stand-up meeting for a new product which requires marketing input. New faceplate, adjustments of the manuals and you suggest to develop a mini website to market the product better. Before you know it, the day has flown by while you've analyzed our ad campaigns (SEO/SEA), created a newsletter and contacted our stand builder to agree on the design of a stand for an upcoming event. Sounds like your cup of coffee?"

Who are you?
Required background & education
To be succesful in this job you have at least:
A bachelor degree;
Experience in executing marketing research & analysis and a good understanding of customer base and (willing to learn) our business (B2B) from a marketing point of view;
Graphic design/ DTP experience, worked with software like Premiere and After Effect and be an expert in Adobe InDesign, Photoshop, illustrator and WordPress;
Experience in developing and managing communication projects from beginning to end;
The ability to implement marketing and communication strategy;
Experience with MS office (outlook, Word, Excel and PowerPoint).
Personality
Ability to work in a global team environment and interact with all disciplines within the organization (sales, marketing engineering and our HQ in de US);
Strong communication skills both in writing and verbal in Dutch and English, French and/ or German is a nice to have;
Good planning and time management skills;
Hands on and proactive mentality;
Enthusiastic, creative curious and positive mindset.
Midtronics offers:
A versatile job in an international environment within a driven and motivated team;
The possibility of personal and professional development;
A competitive salary.
Locatie
Houten
Opdrachtgever
Midtronics b.v.
Contactpersoon
Meer details
Adres
Hoofdveste 6-8
,
3992 DG HOUTEN
Medewerkers
Job Search Agent
Maak een Job Search Agent en ontvang nieuwe vacatures per e-mail.