Technical Consultant - Distributed Systems/ Big Data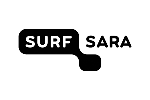 Company profile
At SURFsara, you will be working at the forefront of ICT and high-performance computing (HPC). They help researchers to make optimal use of the computing power, data storage and data services made available through the national e-infrastructure.Collaboration with top-level researchers
SURFsara has close ties with the research community. Developing new medicines, improving solar cells and performing research into weather systems: none of this could now be conceivable without high-performance computing and data storage systems for petabytes of data. Researchers who wish to make use of data-intensive applications, modelling, simulation and visualisation can also turn to SURFsara.
Creative and innovative solutions
Working at SURFsara means thinking and working together with user communities, advanced parties from the supercomputing industry and their HPC partners in Europe. At the Amsterdam Science Park, your team will help researchers with creative and innovative ICT solutions.
Job description
The Scalable Data Analytics team at SURFsara is looking for a technical consultant (Adviseur) with both technical and good communication skills to help to deliver innovative solutions that will facilitate research in the Netherlands.
What does the position entail?
Within the Scalable Data Analytics team SURF uses modern cloud technology to deploy and configure solutions for data intensive science and interactive data science. Application domains range from social sciences to IoT projects. Together with colleagues and interested user communities you will actively contribute to the results of these projects and engage with researchers.
What will you do?
You will work with knowledgeable colleagues in an open environment on state of the art technology. You will set up and deploy working solutions for research, present your ideas, plans and results to stakeholders and user communities. You will proactively involve interesting parties and individuals. You will suggest new directions for innovation and propose concrete plans for implementing new ideas.
Who are you?
SURFsara is looking for someone with excellent technical and communication skills. You have a keen interest in new technology and like to explore new areas of expertise, in relation to the current focus of SURFsara. Your unix/linux skills are good and you are familiar with at least two programming languages and software engineering fundamentals.
They are looking for someone who has a strong affinity with science in a facilitating capacity. You have a good grasp of how data processing and computational systems can facilitate modern research and what kind of barriers have to be overcome. You like to assist and support academic research rather that doing research yourself. You like to present and explain your work to others and know how to explain concepts that are difficult to others. You know how to reach out to potential user groups and relevant communities.

SURFsara offers:
You will be appointed in a full-time position. The appointment will be initially for one year. Attendance of courses and national and international meetings will be drafted. Every year there will be an evaluation. The salary is in accordance with the university regulations (VSNU) scale 10/11 and will depend on the level of education and experience of the candidate.
Locatie
Amsterdam
Opdrachtgever
SURFsara
Contactpersoon
Meer details
Adres
Science Park 140
,
1098 XG AMSTERDAM
Medewerkers
Job Search Agent
Maak een Job Search Agent en ontvang nieuwe vacatures per e-mail.