Test Engineer - fulltime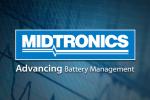 Company profile
Midtronics leads the continuous development of battery management. We cooperate with our stakeholders and build on their business. We work closely with our stakeholders to understand their business, systems and procedures. Together we create the solution - a tailored battery management program. We help provide reliable power storage and improve the battery user's experience. At Midtronics our curiosity and passion drive us to discover and understand our customers' battery related problems. We continue to develop our expertise and technologies to create leading battery management solutions.
Job description
As a test engineer you are responsible for validating software for Midtronics' battery testing and diagnostic charging lines dedicated to our Customer base in EMEA region.
In this important position you are in direct interaction with sales, customers and engineers. Your main focus is to test and verify new product specifications as well as enhancements to existing specifications and provide support to both the sales team and the end customer in conjunction with the product management team. Your challenge is to identify enhancements that can be made to the software to increase efficiency and portability. Being proactive and anticipative will help you to make the diffence and to show your added value. Of course you take care of test documentation and reporting.

Who are you?
Required background & education
Minimal bachelor degree, preferably in electrical engineering;
Experience with TMap or ISTQB;
Experience with testing embedded systems (plus);
Experience with test automation (plus);
Experience with embedded C programming (plus).
Personality
Ability to work independently and manage multiple projects, making sure that all deadlines are met;
Ability to work in a global team environment and interact with engineers in several locations around the world;
Hands on and proactive mentality;
Excellent communication skills, written and verbal, in English and Dutch;
Enthusiastic, curious and positive mindset.
Midtronics offers:
A challenging position within an enthusiastic team in which a good cooperation leads to optimal results;
International environment;
Opportunities to development personal and professional skills;
A competitive salary
Locatie
Houten
Opdrachtgever
Midtronics b.v.
Contactpersoon
Meer details
Adres
Hoofdveste 6-8
,
3992 DG Houten
Medewerkers
Job Search Agent
Maak een Job Search Agent en ontvang nieuwe vacatures per e-mail.